With halloween around the corner, not everyone wants to go trick or treating so what can you do with the kids this halloween to get them involved. Watching a scary film is a great way to get children excited with halloween goodies such as spooky pasta, apple bobbing games, halloween sweets and popcorn.
Caroline
While exploring her new home, a girl named Coraline (Dakota Fanning) discovers a secret door, behind which lies an alternate world that closely mirrors her own but, in many ways, is better. She rejoices in her discovery, until Other Mother (Teri Hatcher) and the rest of her parallel family try to keep her there forever. Coraline must use all her resources and bravery to make it back to her own family and life.
Ghost busters
Paranormal researcher Abby Yates (Melissa McCarthy) and physicist Erin Gilbert are trying to prove that ghosts exist in modern society. When strange apparitions appear in Manhattan, Gilbert and Yates turn to engineer Jillian Holtzmann for help. Also joining the team is Patty Tolan, a lifelong New Yorker who knows the city inside and out. Armed with proton packs and plenty of attitude, the four women prepare for an epic battle as more than 1,000 mischievous ghouls descend on Times Square.
Hocus Pocus
After moving to Salem, Mass., teenager Max Dennison (Omri Katz) explores an abandoned house with his sister Dani (Thora Birch) and their new friend, Allison (Vinessa Shaw). After dismissing a story Allison tells as superstitious, Max accidentally frees a coven of evil witches (Bette Midler, Sarah Jessica Parker, Kathy Najimy) who used to live in the house. Now, with the help of a magical cat, the kids must steal the witches' book of spells to stop them from becoming immortal.
Hotel Translvania
When monsters want to get away from it all, they go to Count Dracula's (Adam Sandler) Hotel Transylvania, a lavish resort where they can be themselves without humans around to bother them. On one special weekend, Dracula invites creatures like the Invisible Man, the Mummy and others to celebrate the 118th birthday of his daughter, Mavis (Selena Gomez). However, an unforeseen complication unfolds when an ordinary human unwittingly crashes the party and falls in love with Mavis.
Hotel Translvania 2
Now that Dracula (Adam Sandler) has opened the Hotel Transylvania's doors to humans, things are changing for the better; however, Drac is secretly worried that his half-human grandson, Dennis, isn't showing his vampire side. So, while Mavis and Johnny are away, Drac enlists his friends to help him put the boy through a "monster-in-training" boot camp. But things really get batty when Drac's cantankerous, old-school dad (Mel Brooks) pays an unexpected visit.
Monster House
No adults believe three youths' (Mitchel Musso, Spencer Locke, Sam Lerner) assertion that a neighboring residence is a living creature that means them harm. With Halloween approaching, the trio must find a way to destroy the structure before innocent trick-or-treaters meet ghastly ends.
Mosters Inc
Monsters Incorporated is the largest scare factory in the monster world, and James P. Sullivan (John Goodman) is one of its top scarers. Sullivan is a huge, intimidating monster with blue fur, large purple spots and horns. His scare assistant, best friend and roommate is Mike Wazowski (Billy Crystal), a green, opinionated, feisty little one-eyed monster. Visiting from the human world is Boo (Mary Gibbs), a tiny girl who goes where no human has ever gone before.
Monsters University
The Witches 
While staying at a hotel in England with his grandmother, Helga (Mai Zetterling), young Luke (Jasen Fisher) inadvertently spies on a convention of witches. The Grand High Witch (Anjelica Huston) reveals a plan to turn all children into mice through a magical formula. When they find that Luke has overheard, the witches test the formula on him. Now, with the help of Helga and the hotel manager, Mr. Stringer (Rowan Atkinson), Luke the mouse must fight back against the witches.
Goosebumps
Upset about moving from the big city to a small town, young Zach Cooper (Dylan Minnette) finds a silver lining when he meets his beautiful neighbor Hannah (Odeya Rush). The teen is surprised to learn that Hannah's mysterious father is R.L. Stine (Jack Black), the famous author of the best-selling "Goosebumps" series. When Zach accidentally unleashes the monsters from the fantastic tales, it's up to Stine, his daughter and Cooper to return the beasts back to the books where they belong.
Casper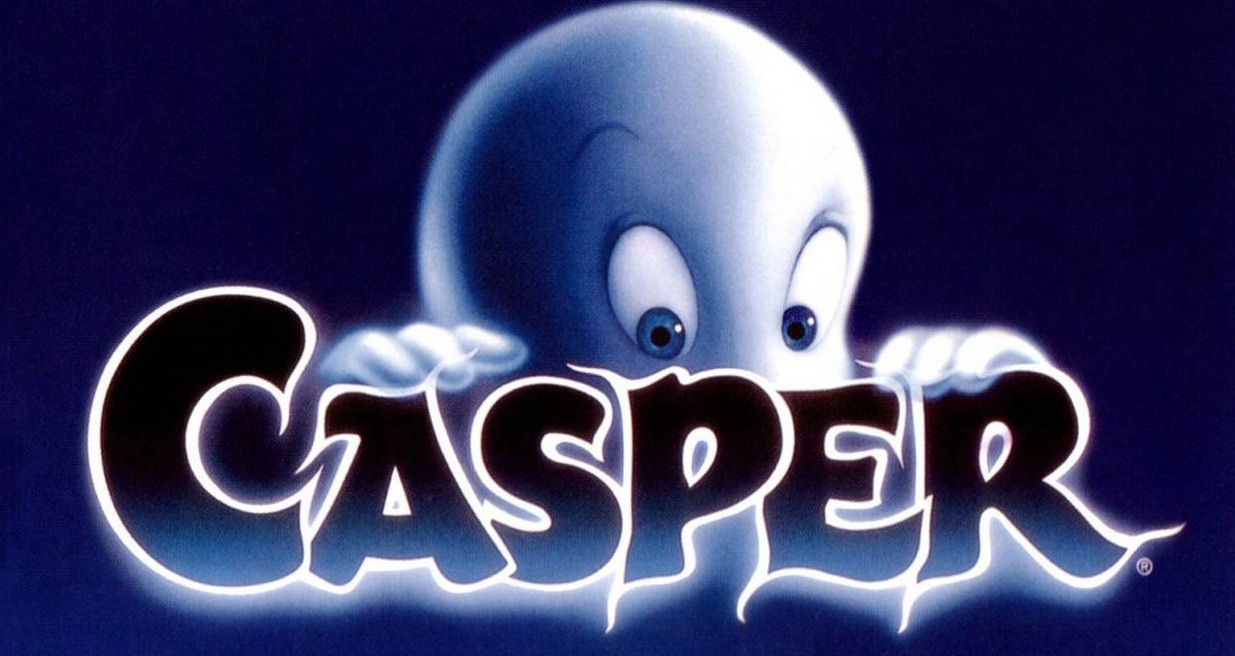 Casper (voiced by Malachi Pearson) is a kind young ghost who peacefully haunts a mansion in Maine. When specialist James Harvey (Bill Pullman) arrives to communicate with Casper and his fellow spirits, he brings along his teenage daughter, Kat (Christina Ricci). Casper quickly falls in love with Kat, but their budding relationship is complicated not only by his transparent state, but also by his troublemaking apparition uncles and their mischievous antics.